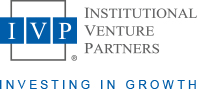 Institutional Venture Partners (IVP), a Menlo Park and San Francisco, CA-based later-stage venture capital and growth equity firm, added Michael Giampapa as an Associate.
He will focus on identifying and evaluating later-stage enterprise software, Internet, and mobile investments.
Prior to IVP, Giampapa worked in the Technology Investment Banking group at J.P. Morgan, where he was involved in numerous strategic and financing transactions for a variety of companies across the enterprise software, hardware, Internet, and semiconductor sectors. He also worked in the Investment Management group at J.P. Morgan, where he was focused on analyzing public market investments across the hardware and semiconductor sectors.
Giampapa graduated with honors from Johns Hopkins University, where he earned a B.A. in Economics.
IVP, one of the top performing firms in the venture capital industry with a 34-year IRR of 43.2%, is currently investing IVP XV, a $1.4 billion later-stage venture capital and growth equity fund, and manages $5.4 billion in committed capital.
The firm, which is typically a lead investor and commits $10-100m in capital per company, has backed HomeAway, Kayak, LegalZoom, LifeLock, Netflix, Prosper, Shazam, Snapchat, SoundCloud, Supercell, The Honest Company, and Twitter. Successful investments include AppDynamics, ArcSight, ComScore, Datalogix, Domo, Dropbox, Fleetmatics, Marketo, MySQL, Omniture, OnDeck, Pure Storage, Slack, and Zenefits.
FinSMEs
10/09/2015