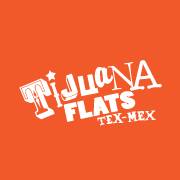 Tijuana Flats Holdings LLC, an Winter Park, Florida-based restaurant chain offering Tex-Mex cuisine, received an investment from AUA Private Equity Partners LLC.
The financial terms of the deal weren't disclosed. The recapitalization was completed in partnership with the company's owners, Brian Wheeler and Camp Fitch, both of whom will continue to remain closely involved in strategic decisions going forward. Brad Kaemmer will continue to lead the company as Chief Executive Officer and no other management changes will be made. In conjunction with the transaction, Andy Unanue, Steven Flyer and Kyce Chihi, from AUA Equity, will be joining the Board of Directors along with experienced restaurant and real estate investors Barry Goff and Mike Wood. Brian Wheeler, Founder of Tijuana Flats, will remain on the board and Camp Fitch will serve as the Chairman.
The company will use the proceeds to expand into new markets, enhance its brand and promote its further development.
Founded in 1995, Tijuana Flats is a fast-casual, Tex-Mex restaurant chain based in the Southeastern U.S. Every restaurant is decorated in distinctive wall art and designed around a hot sauce bar that includes 12-15 flavors,
Established in 1995 in Tijuana Flats is a unique, fast-casual Tex-Mex dining experience featuring superior guest service and fresh, made-to-order food. Tijuana Flats has 110 locations in Florida, Georgia, Indiana, North Carolina, South Carolina, Pennsylvania and Virginia.
FinSMEs
03/08/2015