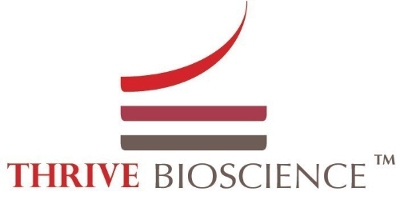 Thrive Bioscience, a Beverly, MA-based developer of solutions that advance drug discovery, research and delivery of new therapies by improving cell culture, closed a $4.0m seed financing round.
Investors include Life Science Angels, SideCar Angels, Triple Ring Technologies, Optikos Corporation, Guy Broadbent of Argotec, former CEO of Xcellerex and former President of Thermo Fisher's Laboratory Products Group; Andrew Egendorf, inventor and intellectual property expert; Michael Finney of Finney Capital, founder of MJ Research and former CEO of Vaxart; Douglas Hansen of Resonant Capital and former President of Redwood Trust; Jerry Karabelas of Care Capital and former CEO of worldwide pharmaceuticals at Novartis; Stan Lapidus of SynapDx and founder of Cytyc and Exact Laboratories; Norman Sorensen, formerly of Principal Financial Group; and Willard Umphrey of U.S. Boston Capital.
The company intends to use the funds to accelerate commercialization of its solutions.
Led by Thomas Forest Farb, President and Co-Founder, and Alan P. Blanchard, Ph.D., Chief Scientific Officer and Co-Founder, Thrive Bioscience is commercializing solutions that increase the speed, quality and cost-effectiveness of cell culture being used in growing stem cells, drug discovery and basic research.
The company is part of the North Shore InnoVentures incubator.
FinSMEs
19/08/2015