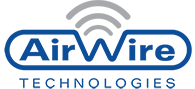 AirWire Technologies, a Reno, Nev.-based supplier of mobile wireless networking products to the mobile Internet infrastructure market, held the first closing of its $10m Series D financing.
The first closing, of $5m, was led by GoPro's Founding investor and Chairman, Dean Woodman.
The company intends to use the funds to expand operations, engineering team and customer support structure as AirWire Technologies begins production shipments to carriers in India, Indonesia and the Philippines in 4Q 2015.
Led by Debashis Bagchi, President & CEO, AirWire provides Internet connectivity via its built-in WiFi hotspot, Bluetooth and USB capabilities. The product operates standalone, enabling multiple devices including Laptops, gaming consoles, tablets and all other WiFi devices to connect simultaneously.
The AirWire LTE-Advanced WiFi Mobile Hotspot can be connected directly to a computer through the USB port, enabling LTE data speeds of 150 Mbps to 225 Mbps in any connected device. It supports both LTE-TDD and LTE-FDD. WiFi support covers 802.11 b/g/n, supporting all WiFi devices. In addition, the company's technology and LTE stack via eMBMS allows for real-time media streaming on YouTube and Netflix.
FinSMEs
19/08/2015