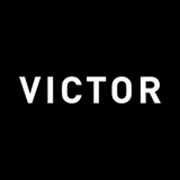 Victor, a London, UK- and Munich, Germany-based on-demand private jet charter service, secured $5M in second funding.
This round augments a previously announced $8M, making a total of $13M invested in private equity from its own clientele during the last 90 days.
The funds will be used for customer acquisition and scaling of the technology as the company continues to expand globally.
Victor also announced the acquisition of YoungJets, a Santa Barbara-based private jet charter services provider behind entertainment brands and tours, as well as corporate and private equity clientele. YoungJets founder and CEO David Young will also join to serve as Victor's senior vice president of the U.S. market, leading the team through integration and market expansion. In addition, Veteran aviation executive Levent Edepli, formerly of Sentient Jet, Jet Edge and more recently Jet Linx, joined Victor to oversee logistics and operations for North America.
Led by CEO Clive Jackson, Victor is a global on-demand private jet charter service that discloses transaction fees, operator and aircraft details. It provides instant price estimates by aircraft type and category. These are followed by a selection of competitive full charter quotes so that members can choose from the best aircraft, operators and prices. The company has recently launched an iOS app (available for download on the iTunes App Store) allowing member to access the charter booking and flight management service on the move.
FinSMEs
4/07/2015