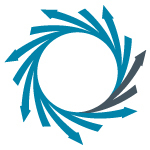 Oxford Nanopore Technologies Ltd, an Oxford, UK-based technology company that has designed and produced a DNA sequencer based on nanopore sensing, raised £70m ($109m) in funding.
Both new and existing investors in the UK, US and mainland Europe subscribed to the fundraising.
The company, which has raised £251m in total, intends to use the funds to improve its existing range of products and servicesm to further develop and expand its innovative pipeline and expand manufacturing and commercial activities.
Oxford Nanopore Technologies is developing and commercializing a new generation of nanopore-based electronic systems for analysis of single molecules, including DNA, RNA and proteins.
The handheld MinION™ device, the high-throughput/high sample number PromethION™ and the GridION™ system are designed to provide novel qualities in molecular sensing such as real-time data streaming, efficiency of workflows and direct analysis of the molecule of interest.
The devices may be used in scientific research, personalised medicine, crop science, security and defence and environmental applications.
FinSMEs
21/07/2015