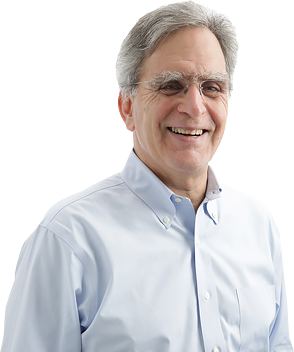 Following their recent $18M Series C Funding round, we had the opportunity to ask Currency Cloud's CEO Mike Laven some questions about the fintech company and products, their stage of growth and future plans.

FinSMEs: Hi Mike, can you tell us a bit about you?
Mike: Over the last fifteen years, I have helped lead a number of a FinTech firms. I joined Currency Cloud in late 2011, growing the firm to process over $10bn of international payments per annum today.
Prior to Currency Cloud, I was COO at Traiana, wherein I played a pivotal role in ICAP's $274m purchase of a controlling interest.
Before that, I was CEO at Infinity Financial Technology, Cohera and Coronet, and Chairman at FRS Global. And prior to becoming a FinTech guy, I actually worked with the United Nations in Asia.
FinSMEs: Let's speak about Currency Cloud. What opportunity did you find in the market?
Mike: For something that businesses have to do every day, global payments are overwhelmingly expensive and complex. Payment firms and banks find themselves needing to integrate with a number of different entities in order to provide a complete service.
Currency Cloud saw the opportunity to integrate with numerous FX and payment systems worldwide so when our clients elect to work with us, they only have to integrate with one platform.
Additionally, because we provide this at scale, we're able to access rates that are otherwise available only to large multinational firms. As a result, we're able to provide businesses with a transparent, fast, easy-to-use and secure payments engine to transfer money around the world.
FinSMEs: How does it work?
Mike: We've built an efficient technology platform that fully automates international payments for businesses. By plugging into our API, out clients — and their end customers — benefit from real time wholesale rates and a fast, secure payment network.
By providing this end-to-end service, we allow our customers to pass the heavy lifting of payments infrastructure setup onto us, which thereby allows them to focus on their core business.
Our customers include banks, payment service providers, large e-commerce businesses, FX brokers, remittance firms, card processors, prepaid card companies and business payment firms.
FinSMEs: Where are you in terms of growth?
Mike: Currency Cloud currently process 50,000 transactions monthly and $10 billion in payments annually.
We currently service more than 150,000 end-customers, and power more than 125 platform customers.
These platform customers include WorldRemit, XE.com and Azimo, and we're growing at over 100% year-over-year.
We convert over 40 currencies and we operate in 212 countries.
FinSMEs: You just raised your Series C VC funding…How are you using the funds?
Mike: We recently opened our US office in New York and currently have a small sales and marketing team based there. Following our latest funding round, we are now poised to expand our US operations as we ready the business for scale.
Today in the US, most international money transfers are initiated from within Bank branches. Our international Payment Engine enables companies to connect into the global banking system through our simple API, and we are already seeing substantial demand from banks and other financial institutions in the US.
In 2016, we'll begin planning for expansion into Asia as well, first by building out our clientele base in the Asian market.
FinSMEs: Future plans?
Mike: As new technologies emerge, we'll continue to integrate into them to provide a world class offering to our customers. However, our focus remains to relentlessly simplify the complex world of international payments for businesses.
Moreover, our development schedule is really dictated by our clients. We often build features in response to the capabilities that they seek, which structurally allows us to remain relevant and focused in a rapidly advancing ecosystem. Since the beginning, we've emphasized our mandate to remain nimble and facilitate continuous development of our service to support the needs of global businesses.
FinSMEs
16/07/2015