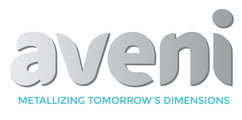 aveni (fka Alchimer S.A.), a Massy, France-based provider of metallization technologies for damascene, through silicon vias (TSVs), MEMS and other electronic applications, secured $13.5M in funding.
Backers included semiconductor chipmaker ALIAD (Air Liquide Venture Capital), Idinvest Partners, CEA Investissement, Auriga Partners, Panasonic and a private investor.
The company intends to use the funds to grow to expand adoption for its novel metallization products It also announced the formation of its U.S.-based subsidiary, based in Silicon Valley, California, to support the U.S. market.
Led by Bruno Morel, CEO, aveni offers novel metallization technology for semiconductor manufacturing. Its Electrografting (eG™) technology is a wet, electrochemical-based process that enables the growth of extremely high-quality thin films of various types while Chemicalgrafting (cG™) is based on the same mechanisms as Electrografting but used on nonconductive substrates.
aveni's novel wet deposition technology is currently in the qualification phase for the dual-damascene process at the 10nm node at three of the leading worldwide logic manufacturers.
FinSMEs
15/07/2015