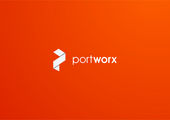 Portworx, a Redwood City, California-based storage software for hosting stateful applications in Linux containers, raised $8.5m in its initial funding round.
The round was led by the Mayfield Fund. Navin Chaddha, Mayfield managing director is also a Portworx board member.
Led by Murli Thirumale, CEO, Portworx has just announced (available in August 2015) PWX Converged Infrastructure for Containers. Portworx PWX provides elastic scale-out block storage natively to Docker containers, allowing Dockerized applications to execute directly on the storage infrastructure and containers to be scheduled fluidly across machines and clouds.
Portworx PWX provides:
– Container-Aware storage, which enables data persistence across nodes, container-level snapshots, and storage policies at container granularity.
– Self-Service IT through Software Defined Storage.
– Converged Storage, which ensures that containers run on storage nodes to maximize I/O performance.
– An Elastic Storage Orchestrator, which auto scales block storage to meet application needs and moves underlying storage blocks across nodes to optimize performance and ensure high availability.
FinSMEs
22/06/2015