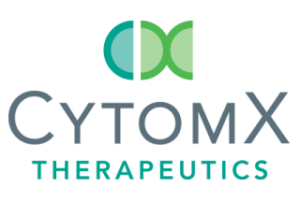 CytomX Therapeutics, a South San Francisco, CA-based biotechnology company developing therapeutics for the treatment of cancer, closed a $70m Series D financing round.
The round was led by Fidelity Management & Research Company with participation from Casdin Capital, Cormorant Asset Management, Deerfield Management, Perceptive Advisors, Redmile Group, Tekla Healthcare Investors and Tekla Life Sciences Investors, Venrock Healthcare Capital Partners, Wellington Management Company and additional undisclosed investors.
The company intends to use the funds for the continued advancement of its pipeline of therapeutics toward clinical studies, including a Precision™ cancer immunotherapy directed against PD-L1 and Probody™ drug conjugates against novel, first in class targets. The financing will also support the expansion of research and development activities in the areas of T-cell agonists, bispecific antibodies and engineered T-cell therapies.
Led by Sean McCarthy, D. Phil., chief executive officer, and Hoyoung Huh, M.D., Ph.D., chairman, CytomX develops Probody™ therapeutics for the treatment of cancer. Probodies are fully recombinant masked antibodies that remain inert in healthy tissue but are activated specifically in the disease microenvironment.
The company is initially focusing this platform to discover and develop new immunotherapy and antibody drug conjugate therapies to treat areas of major unmet medical need in oncology.
FinSMEs
17/06/2015
Related News
06/01/2015: CytomX Raises $20M in Series C Financing Round