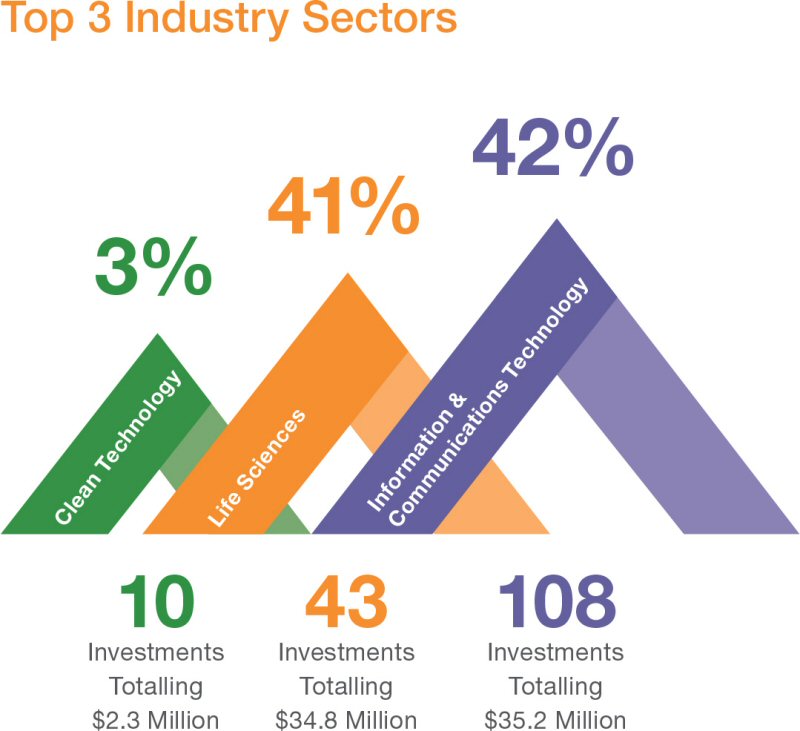 The National Angel Capital Organization released its annual Angel activity report.
The report, which is based on a survey of 30 Angel groups representing over 1,700 investors across Canada, revealed that these groups made 237 investments in 181 companies, amounting to $90.5 million, with an additional $110.4 million of funding leveraged into the investments. The average deal size was $1.2 million, an increase over 2013 and 2012 figures.
Angels tend to invest in close geographic proximity, with a majority (63%) of them located in Central Canada, 30% in Western Canada, and 7% in Eastern Canada.
Over 80% of angel funded startups fall primarily within ICT (information-communication technology) and Life Sciences (health related companies) distantly followed by clean technology. Investments in Life Science firms tend to be double the investment in ICT or Clean Technology.
Furthermore, the report indicates that 75% of the deals are syndicated, involving capital outside the Angel Group.
Read the report here.
FinSMEs
29/06/2015