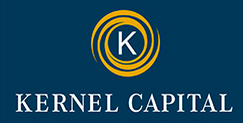 Irish venture capital firm Kernel Capital recently started the formal divestment program of the 2009 Bank of Ireland Seed and Early Stage Fund.
The fund has a portfolio of almost 40 companies and the divestment program aims to return cash proceeds to investors. Kernel Capital aims to divest 25% of the Bank of Ireland Seed and Early Stage Fund by the second quarter of 2016. Galway-based neoSurgical is one of the first companies to benefit from it, with the Bank of Ireland Seed and Early Stage Fund facilitating a US$5.6m investment from US investor SAIG at a post-money Enterprise Value of US$21m.
Following Kernel's investment in 2013 (read here), the company has completed product development of its lead surgical device neoClose® and secured both FDA and CE Mark certification. This new investment will support its export led growth through its entry into US and European markets.
The Bank of Ireland Kernel Capital Venture Funds have a portfolio of 80 companies employing almost 1,200 people. They invest in the range of €500k to €5m per company and complete on average 25 deals per annum in Ireland.
FinSMEs
13/05/2015