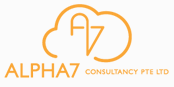 Alpha7, a Singapore-based technology startup for businesses to match priorities, constraints and budgets against people, processes and technology, raised an additional S$3.1m in funding.
The company, which has raised S$3.6m to date, including an earlier seed investment round of S$500k, intends to use the funds for product development and talent acquisition. It will double the staff to 20 over the course of the year making hires at various levels, including a CTO and CMO, as well as people in business development, business analysts and technical consultants, to support on-going go-to-market efforts.
Established in 2014 by CEO Lynette Seah, Alpha7 is a Singapore-based technology consultancy, providing business, operations, financial & technical expertise, from advisory to assessment, recommendation and implementation. The company has just launched "iMap", a proprietary business intelligence tool for business owners to generate a roadmap for growth, by analyzing front and back processes, then providing recommendations to deliver productivity and growth. The tool provides business owners with solutions across a range of technology applications, spanning marketing, sales, operations, finance and human resources; apps range from Salesforce, Netsuite and Microsoft to WordPress, V-Tiger, Dollibar, Xero and Orange. Recommendations are based on existing infrastructure, priorities and budget, defining the best technology ecosystem. It is targeted at larger small and medium businesses (SMBs) and small and medium sized enterprises (SMEs), with fewer than 1,000 employees.
In addition to Singapore and other Asia markets, Alpha7 will target companies from the USA, UK, and Australia to support them in the process of expanding into key ASEAN markets, including Singapore, Indonesia, Malaysia, and Vietnam, as well as Hong Kong. It will open an office in Sydney, Australia in H2 2015.
FinSMEs
15/05/2015