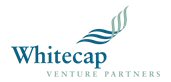 Toronto, Canada-based Whitecap Venture Partners has held the first close of its third venture capital fund at $70m.
LPs in the new fund include Kensington Venture Fund, Bank of Montreal (BMO), and several high net-worth families.
Whitecap III, which aims to hold the final close at $80 to $100m, is a diversified early stage (Series A) venture capital fund focused on businesses in Information and Communications Technology (ICT), Med Tech and Food Tech sectors.
Advisors of the board include: Marcel LeBrun, former co-founder and CEO of Radian6; Jason Smith, CEO of Real Matters; Wael Mohamed, COO and director of Trend Micro and former co-founder and CEO of Third Brigade; Bob Courteau, CEO of Altus Group and former president, North America, of SAP AG.
Led by Carey Diamond, Blaine Hobson, and Joe Catalfamo, Whitecap Venture Partners, Whitecap began as the venture capital arm of Whitecastle Investments Ltd., a family office operating in Toronto.
FinSMEs
27/04/2015