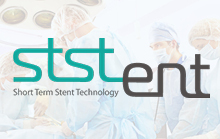 S.T. Stent, a Misgav, Israel-based developer of a removable nasal stent for implantation following sinus surgery, completed a $450k funding round.
Participants included private investors from Israel and abroad.
The funds will enable the company to approach device evaluation in humans with significant statistics and gain regulatory approval of the device.
Led by Joseph Flomenbilt, Ph.D., CEO, S.T. Stent has developed a removable stent for insertion after surgery that keeps the sinus cavity open for up to 28 days, enough for the sinus tissue to heal. Removal of the stent requires a simple procedure performed in the doctor's office, without the need for anesthesia.
Additional markets for S.T. Stent include nose job failures, chronic allergic rhinitis, and as a direct stenting alternative to replace sinuplasty.
S.T. Stent is a portfolio company of Trendlines Medical.
FinSMEs
28/04/2015