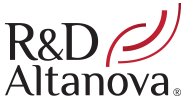 R&D Altanova, a supplier of interface solutions for the semiconductor industry, received an investment from Boston-based private equity firm Riverside Partners.
The amount of the transaction was not disclosed. In conjunction with the deal, David Belluck, a General Partner of Riverside Partners, will join R&D Altanova's Board of Directors.
The company intends to use the funds to continue to build its global infrastructure and maintain focus on innovation in the A.T.E. marketplace.
Led by Jim Russell, President and CEO, R&D Altanova provides test interface solutions specializing in Advanced Technology Printed Circuit Board Engineering, Design, Fabrication, and Assembly and Manufacturing Services.
A family-owned and operated business for over forty years, R&D Circuits acquired Altanova in the fall of 2013 and changed the name to R&D Altanova. In April 2011, Guardian Capital Partners acquired an equity interest in R&D. The company has now four locations, with home base and interface board manufacturing in South Plainfield, NJ and assembly and elastomer operations in Allentown, PA; signal integrity and engineering and design engineering and sales services in San Jose, CA and a regional repair and engineering and sales office in Hsinchu, Taiwan.