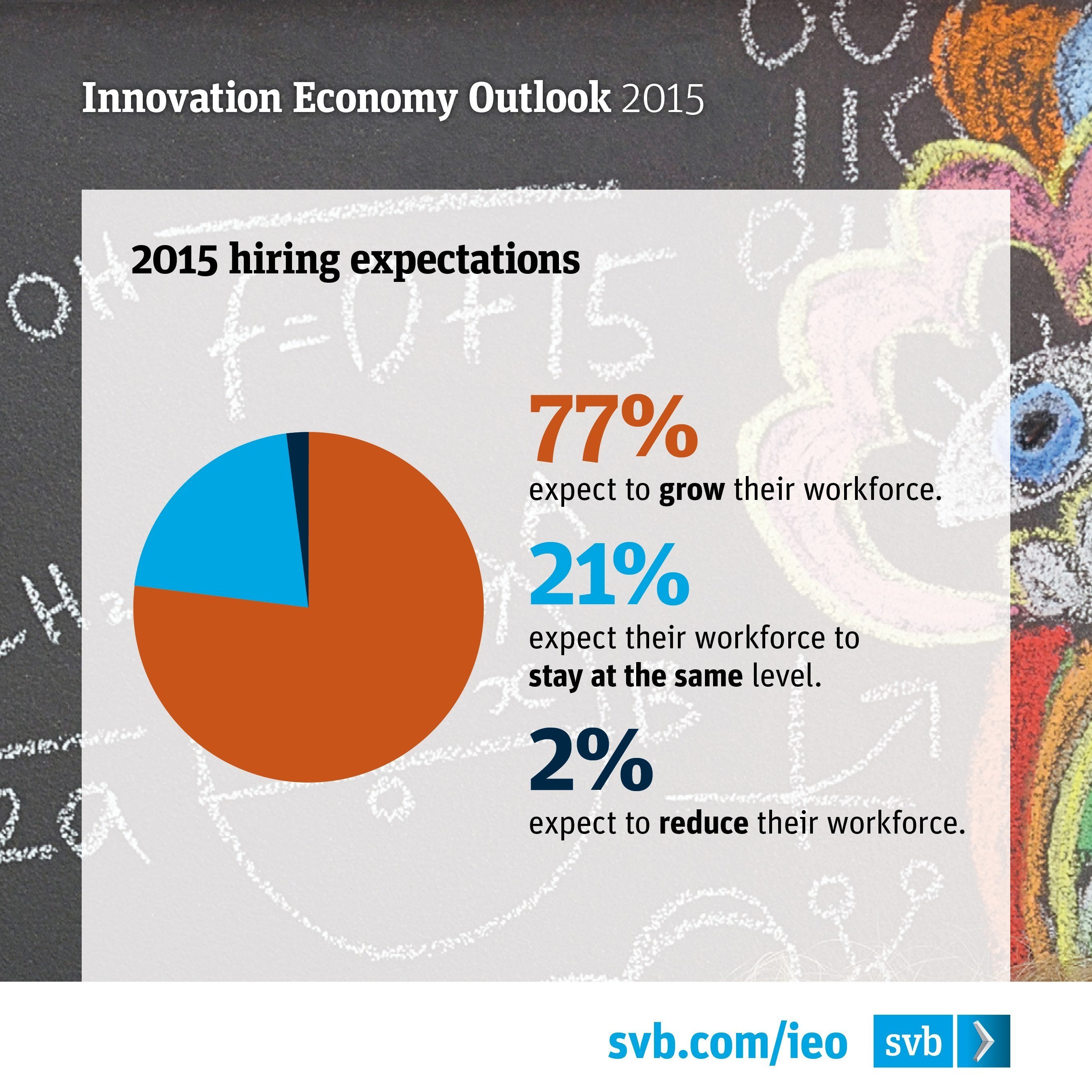 According to Silicon Valley Bank's sixth annual Innovation Economy Outlook study, innovation companies expect improving business conditions and growth in 2015 with most planning to increase their workforce during the year.
The 2015 survey, which included responses from more than 1,100 executives from software, hardware, cleantech, life science and healthcare companies in startup and growth stages of business in the U.S., U.K. and other global innovation locations, found that more than three-quarters of respondents met or beat their revenue targets in 2014.
Seventy-one percent of them expect business conditions to improve in 2015 over 2014 while a small three percent of participants anticipate conditions getting worse.
Nearly half of companies surveyed reported raising capital in 2014 but 81 percent of the executives said the fundraising environment is challenging.
Other findings include that more than two-thirds of respondents indicated that their companies have earned revenue abroad. In addition, seventy seven percent of them plan to hire new people in 2015 while sixty two percent intend to increase their workforce by more than 20 percent.
FinSMEs
27/03/2015