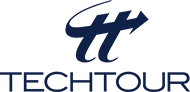 SkyScanner, Shazam and Scytl were honored as the most innovative technology Companies in Europe at the Tech Tour Growth Forum networking dinner at the Beau Rivage Hotel in Lausanne on 20th March.
In details, the Growth Award was won by SkyScanner. Founded by Barry Smith in 2001, SkyScanner is a leading global travel search site providing instant online comparisons for millions of flights on over a thousand airlines, as well as car hire and hotels.
The Innovation Award winner, Shazam, was founded in 1999 to provide the world's leading mobile discovery
application, enabling consumers to experience and share music with others across mobile devices and
the Internet.
Scytl, which received the Special Jury Prize, is a software company that specializes in the development of secure electoral modernization solutions, Founded in 2001, it is led by CEO Pere Valles.
Other companies who attended the event included Addex, AdTelligence, Ammado AG, Anecova, Aridhia, Bullguard, Chocogreets, Clearmatics, Commprove Ltd., Dacadoo, Doctoralia, eDevice, Electro Power Systems, Enevo, EyeFitU, Faceshift,
happn, Heliocentris, Human Rights Watch, id Qantique, Invoke Capital, King.com, KKB Energy, Klarna, Medicanimal, Mister Spex, MVF, New Frontier Group, Octonian, Openet, Performance Horizon Group, Qliktech, Rationalfx, Raw Labs, Saran Online, Similar Web, SkyScanner Ltd., Sophia Genetics SA, SpeedLingua, Symetis SA, Tagsys, Talend, The Currency Cloud, TicTrac, Vivense, Yandex, ZOPA, Zound Industries.
FinSMEs
23/03/2015