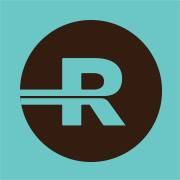 Roadie, Inc., an Atlanta, GA-based provider of a mobile app that links up people who need things delivered with drivers with unused passenger capacity in their vehicles, raised $10m in Series A funding.
Backers included UPS Strategic Enterprise Fund, TomorrowVentures, Warren Stephens of Stephens Inc., Guggenheim Partners Executive Chairman Alan Schwartz, Square co-founder Jim McKelvey, the Mellon Group and former ISS CEO Tom Noonan, among others.
Led by Marc Gorlin, founder and CEO, Roadie operates a neighbor-to-neighbor shipping network that allows senders to post details and pictures of the items they want to send and "Roadies" respond based on location and timing with their availability to deliver.
The Roadie app offers members of the community a variety of benefits including free roadside assistance, roadside discounts, and tax write-offs on miles they were already driving.
Fees are calculated based on a combination of factors, including mileage and urgency, and range from $8 to $150.
The app is now available for download in the iTunes Store and on Google Play.
FinSMEs
27/01/2015