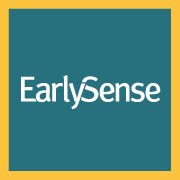 EarlySense Ltd., a Ramat Gan, Israel-based provider of a healthcare monitoring platform, completed a $20m financing round.
The round was led by Samsung Ventures with an investment of $10M with participation from existing investors Pitango Venture Capital, Welch Allyn, JK&B, Proseed and Noaber.
The company intends to use the funds to continue to expand operations.
Led by Avner Halperin, CEO, EarlySense has developed and brought to market a platform based on algorithms, analytics, and smart Health/IT capabilities for contact-free and continuous monitoring of heart and respiratory rate, as well as movement and sleep. The system is currently installed in hospitals, rehabilitation centers and homes in USA, Europe, Asia and Australia. The company, which has US headquarters are in Waltham, MA, also offers OEM solutions for companies looking to expand their products by providing contact-free and continuous sensing capabilities.
FinSMEs
20/01/2015
of EarlySense.
Ittai Harel, General Partner at Pitango VC and Chairman of EarlySense's Board of Directors, said, "EarlySense continues to make excellent progress with supplying hospitals and long term care facilities with patient monitoring and management systems that offer tremendous value both clinically and economically. We believe that over time, such systems will become the standard of care. Market adoption acceleration has been strong, and we expect it with the use of this financing. The fact that an industry giant like Samsung is coming on board is a result of Samsung's exciting vision for wellness and smart homes, and is a further indication of the enormous potential both Samsung and we see to the utilization of EarlySense's solutions in the home."