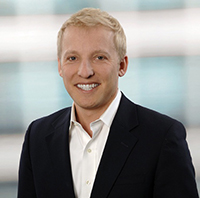 Brent Traidman, partner at San Jose-based Fenox Venture Capital, is continuously traveling worldwide searching for the right startups and helping them "fly" from region to region.
During the podcast with Ermanno Cece and Tobia de Angelis, our co-host and venture analyst at LVenture, Brent shared with us his vision and thoughts about the opportunities given by the global emerging markets, especially the ones of what he calls "New Asia", explained to us their issues and barriers, what to do the overcome them, the cultural factors, the business climate, and the differences among Japan, Indonesia, Korea, Singapore, etc., and how all of this is applied by Fenox to support the efforts of the startups they back.
What's particularly hot there right now? Which are the tech markets Fenox VC is ready to attack via its new $100m fund, currently in the raise stage?
Co-founded in 2011 by Vitaliy Arbuzov and Anis Uzzaman, Fenox VC invests in disruptive companies in the consumer Internet, IT, and health tech sectors. Investments span across all stages including seed, early, and advanced rounds. The firm will also co-lead, follow, and partner with other angel syndicates and venture funds.
FinSMEs
14/11/2014