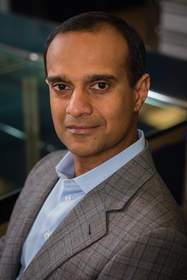 Gaurav Garg, a founding partner at Wing, was honored as the Silicon Valley Venture Capitalist of the Year at the Technology Fast 500 Awards.
This year's event, sponsored by Cooley LLP, Cresa, Deloitte, NetSuite, RGP, Silicon Valley Bank and Wells Fargo, was held at The Computer History Museum, in Mountain View, California on November 12, 2014.
He was recognized for his "proven record of leadership in discovering and building new businesses in growing industries".
In 2013, Garg teamed up with venture capital veteran Peter Wagner to co-found Wing, which invests in a small number of companies focused on business technology markets with maximum resources dedicated to the success of each. After founding Redback Networks in 1996 and leading it through an IPO, he started the investment career in 2001 serving on half a dozen boards for more than seven years and on, some for longer than 10 years.
In the past two years, Garg helped guide Ruckus Wireless, FireEye and MobileIron to IPOs.
FinSMEs
18/11/2014