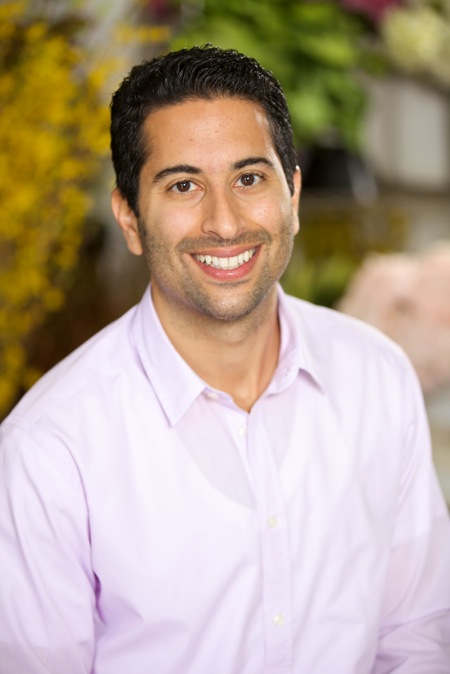 Following the close of the Series A funding round (read here), Farbod Shoraka, CEO of the Santa Monica, CA-based online flower marketplace BloomNation.com answered our questions about the company and its future plans.
FinSMEs: Hi Farbod. First, can you tell us a little bit more about you? What's your background?
Farbod: I grew up in LA along with Gregg Weisstein (2nd co-founder), went to school at Berkeley and studied Economics. That's where I met and eventually became friends with our 3rd co-founder, David Daneshgar. After college, I went into financing, most notably investment banking (Mergers & Acquisitions).
FinSMEs: Let's speak about BloomNation.com. What's the opportunity you found in the market? Is it big?
Farbod: The flower industry was actually one of the first industries to go online, yet there has been almost zero innovation since then. Being that it is a huge market ($32bn) I was shocked that there were so many inefficiencies. Before BloomNation, people were using big broker sites like 1-800-Flowers, paying outrageous hidden brokerage fees (upwards of 50%) and looking at fake photos of flower arrangements that have no reflection on what is really available at the local florist's shop. Technology was not helping make flower delivery the experience it should be.
FinSMEs: How does BloomNation.com work? Tell me something about the features of the service…
Farbod: BloomNation is like Etsy/eBay but specifically for local flower delivery options. Local floral designers list images of their own creative work so consumers can find and send hand-crafted and white-glove delivered arrangements without paying any service fees to a middle man or broker service (ie. 1-800-Flowers). Not only does BloomNation show REAL images of the florists' work, but each florist send a "BloomSnap", which is an email with a picture of the customer's actual designed arrangement before it goes out the door.
FinSMEs: Where are you now in terms of growth? Some numbers?
Farbod: We're growing 15-30% month over month in revenue with over 3,000 floral designers listing arrangements on the site across the country. We currently have 15 employees on the team with the expectation to double that in the next 24 months.
FinSMEs: You just raised a Series A round of funding from top tier investors? How are you using the funds?
Farbod: Our Series A funds are going towards continuing to grow our curated network of top floral designers across the country as well as giving them more tools to better service their customers. Also, now that we have so many top floral designers listing their creative talents, we are seeing a big demand in the wedding/event space. Lots of future brides are using BloomNation as a place to discover these florists and see their real work. Lastly, we'll be using the funds towards a mobile app to make the experience of ordering fresh hand delivered flowers super fast and easy. Think Uber for flowers 😉
FinSMEs
07/10/2014