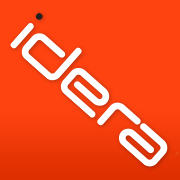 TA Associates, a Houston, Texas-based global growth private equity firm, acquired Idera, Inc., a provider of application and server management software.
Members of Idera's senior management will invest alongside TA Associates and will maintain a significant equity interest in the company.
The financial terms of the transaction were not disclosed. As part of it, previous investors Austin Ventures, Vector Capital, Silverton Partners and Greylock Israel exited the investment.
Founded in 2000 by Randy Jacops, Chief Executive Officer, Idera provides performance monitoring software for physical, virtual and cloud-based application ecosystems. Its solutions provide a database intelligent view of performance for applications that rely on database platforms such as Microsoft SQL, Oracle, DB2 and Sybase. The company also provides a suite of products optimized for Microsoft SQL Server DBAs and the tools they need for monitoring, backups, security and compliance.
It recently acquired Precise Software and CopperEgg to strengthen its Application Performance Management capabilities.
Idera currently serves more than 13,000 enterprise and SMB customers worldwide.
In conjunction with the deal, Hythem T. El-Nazer and Ashutosh Agrawal, directors at TA Associates, will join Idera's Board of Directors
FinSMEs
10/09/2014