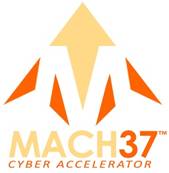 Herndon, Va-based cybersecurity business accelerator, MACH37, has launched its Fall 2014 session.
Launched in 2013 by the Center for Innovative Technology and led by Rick Gordon, Managing Partner, MACH37™ consists of a 90-day program in which selected startups are mentored in all aspects of creating a sustainable and successful business. Participants receive a $50k to develop and launch their ideas into emerging, investable companies.
The six companies are:
– BiJoTi – @BiJoTi – Joshua Marpet, Cofounder and CEO
– CypherChat @CypherChatHQ – Ryan Lester, Cofounder and CEO.
– iAspire – @iAspireINC – Eric Whittleton, Cofounder and CEO
– SecureDB @SecureDB – Karthik Bhat, Founder and CEO
– Syncurity Networks @syncurity – JP Bourget, Cofounder
– Virgil Security – @VirgilSecurity – Michael Wellman, Cofounder and CEO.
FinSMEs
02/09/2014