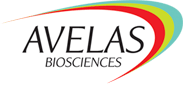 Avelas Biosciences, a San Diego-based in vivo cancer diagnostic company for oncologic surgeries, closed on the second tranche of its Series B financing.
The transaction could amount to $550k having the company raised $6.85m in the first tranche of the round in January 2014 (read here)
Backers included founding investor Avalon Ventures, as well as existing investors Torrey Pines Investment, WuXi PharmaTech Investments, and additional unnamed investors.
The funds will be used to support ongoing development of the Avelas Cancer Illuminator (ACI) candidate, AVB-620, through a first-in-human study in breast cancer surgery patients.
Led by Carmine Stengone, president and CEO, Avelas Biosciences is advancing AVB-620, a fluorescent peptide conjugate, which has the potential to deliver a real-time intraoperative cancer diagnosis in the form of a luminous map, providing surgeons with information to make decisions about tumor and metastatic lymph node excisions during the first surgery as opposed to waiting for the results of limited pathology reports.
The ACI technology, pioneered by Nobel Prize winning scientist Roger Y. Tsien, Ph.D., uses the increased activity of enzymes called proteases that occur in tumors and metastases.
FinSMEs
10/09/2014