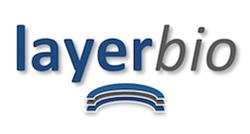 LayerBio, Inc., an Arlington, MA-based MIT spinoff developing novel drug delivery products, completed its first round of seed financing.
The amount of the capital, which came from friends and family investors, was not disclosed.
The company intends to use the proceeds to develop a novel sustained-release product for ophthalmology.
Led by Dr. Ken Mandell, Founder and CEO, and Aleks White, Director of Technology Development, LayerBio is developing sustained-release ophthalmology products for indications such as post-operative inflammation, treatment of eye infections, glaucoma and diseases of the retina. Based on layer-by-layer technology developed at MIT in the lab of co-founder Dr. Paula Hammond, the company's platform is compatible with a variety of classes of drugs, including small molecules, proteins and nucleic acids and is applicable to a variety of biomaterials and complex geometric surfaces, including intraocular lenses, sutures, wound dressings and nanoparticles.
FinSMEs
30/07/2014