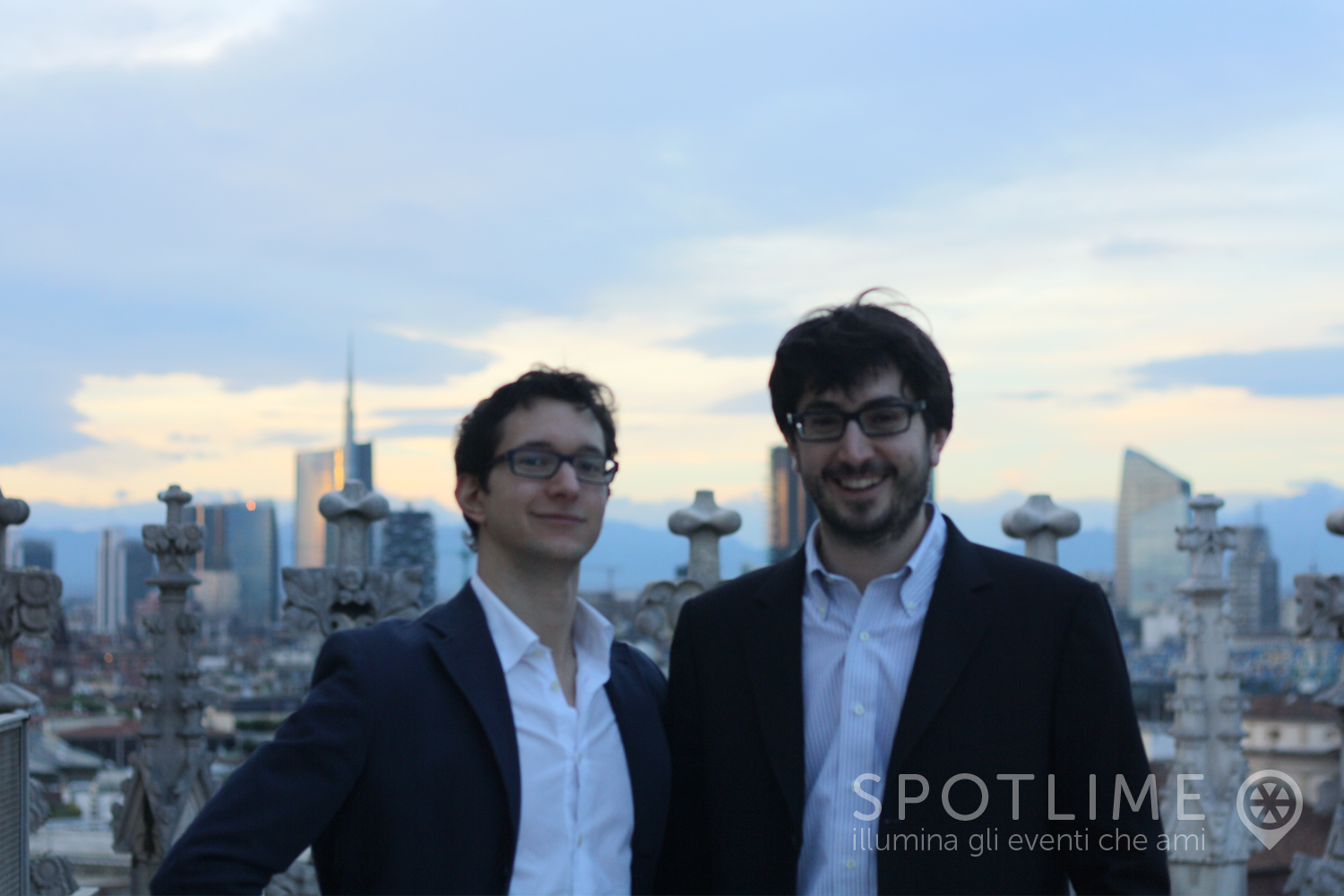 Milan, Italy-based event startup Spotlime recently raised €200k in angel funding (read here). CEO Francesco Rieppi accepted to answer our questions about the company and the product and shared some other thoughts about startups with us.
FinSMEs: Hi Francesco. First, can you tell us a little bit more about you? What's your background?
Francesco: I studied 5 years in Bocconi University, specializing in Economics. I also hold a Double Degree from Moscow University and a Master in Economics from GSE of Barcelona. And after all this time spent studying, I decided to start to do some real work ;).
I started my professional path in Barclays Capital in London and after working as associate at The Boston Consulting Group, I joined MAS Angel Fund, a Berlin-based VC fund where I was responsible for startup valuation and due diligence. There I worked directly with last-minute apps and ticketing startups and I developed my interest towards the startup world, which led me to the idea to found my own company.
FinSMEs: Let's speak about Spotlime. What's the opportunity you found in the market?
Francesco: We believe that the entertainment market offers a huge opportunity, which has not been capitalized yet by any company. The global entertainment market presents unsold tickets for more than 35 billion euros. What is interesting about this market is that event organizers cannot decrease prices to sell more, because otherwise they would cannibalize their own market: people would always wait the last days to buy the tickets. Sometimes they use websites like Groupon, which however still cannibalize the market and also cannot be used by event organizers systematically – as everyone knows, if you are an event organizer you don't make much money using Groupon – sometimes you even lose money!
On the other hand, people are definitely interested in finding events last minute. Market research shows more than 50% of people would like to find more easily things to do that match their interests. Current aggregators don't really solve this problem – they present too much information and long steps to buy a ticket.
Given the needs of these two parties, we had the idea to create Spotlime, in order to solve both these problems and capitalize the market opportunity.
FinSMEs: How does Spotlime work? Tell me something about the features…
Francesco: Spotlime is the simplest app designed to discover and book personalized events last-minute. The app shows the 10 best daily events related to concerts, clubs, sports, theatres and other nightlife events in the most important cities, 24-48 hours before the beginning of the event.
There are two features, which make Spotlime a unique app. First, you can book your place in just two taps, with the possibility to buy or reserve your seat and pay later. Second, each user has a personalized event list. Each person can see a selection of 10 events, but each of them will see a different list, according to their own interest. It becomes therefore possible to find very quickly the perfect way to spend your evening, even few minutes before the event begins.
FinSMEs: Can you introduce me the other team members?
Francesco: Francesco De Liva, our CTO, was my classmate at high school. He studied computer science at Politecnico di Milano and at University at Illinois in Chicago before joining Amadeus, a leading worldwide provider in ticketing in the travel space. We kept in touch during the university period and decided we wanted to start something on our own and leave our corporate job. As we needed someone with marketing skills, I asked Fabrizio Dell'Acqua, our current CMO, to join. I met Fabrizio in Moscow in 2009 while studying there; Fabrizio had just sold his previous startup – Housingexchange.it – and was looking for the next venture. He was the ideal candidate to strengthen our marketing area. At that stage, we needed legal support to incorporate the company and receive advise on legal steps in general. And for this reason, we asked Luigi Selva Verzica, a lawyer and my roommate during my university years at Bocconi, to join.
Besides the founding team, there are also other 5 people working on Spotlime in our IT, marketing and sales team.
FinSMEs: Where are you now in terms of growth? Some numbers?
Francesco: There are currently 9 people working on Spotlime; we had a two-digit growth in users since our last release in May and more than 100 event organizers on the app. Venues on the app includes theaters as Teatro alla Scala, concert venues as Blue Note and clubs as Just Cavalli and we have published more than 1.500 top selected events.
We have still a huge potential to unlock in Milan, although we are already planning our expansion to Rome and abroad.
FinSMEs: You just raised funding. What can you tell me about the investors? How are you using the funds?
Francesco: Our angels are almost all experienced investors, mostly part of IBAN – the Italian Business Angel Network. We have also have on board one of the founders of Fastweb – the Italian Telecommunications company bought by Swisscom few years ago for more than 4 billion euros. We spent quite a while in order to get the right investors and we have definitely benefited from their great experience: they provided extremely useful tips to grow our user base quickly and avoid costly mistakes. They also helped us develop the right plan to become the leading event app for Expo 2015 next year.
The funding will be used to consolidate Milan and prepare for a national and international expansion next year.
FinSMEs:…future plans?
Francesco: We will soon add social features to the app – people love events where they can meet someone interesting and with something in common and we want to offer this option on Spoltime as well.
We are also planning to become the reference for international visitors during the Milan Expo on the event discovery side and we are looking to increase the number of users and partners first in Milan and then nationally and internationally.
FinSMEs: you are based in Milan, a growing startup ecosystem. What can you tell me about it? Exciting?
Francesco: Milan is growing fast as an important startup hub in Europe. Both networking events and startup competitions are increasing and helping to raise visibility for new startups. We had, in fact, the opportunity to take part in several contests and events, such as Tech Crunch Italy, ITCup Registro and U-Start Conference Milan. These events are really important in order to increase our visibility, our network with national and international investors and meet interesting startups that could represent valuable partnership opportunities. At the moment, for example, we have a partnership with Lorenzo Vinci, a Milan-based ecommerce startup, which organizes and publishes food tasting events on the app. Berlin, London and San Francisco are still far to reach though. Money availability and too much bureaucracy is probably what limits Milan right now to reach its full potential, but we are positive on the fact that the ecosystem is getting better.
FinSMEs
20/06/2014