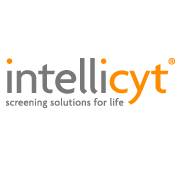 IntelliCyt Corporation, an Albuquerque, NM-based solutions provider for researchers performing biological screening, received a $2.5m senior secured term loan agreement and a $1.5m revolving line of credit.
Oxford Finance provided the financings.
The company intends to use the funds for working capital and to support its product development and marketing initiatives.
Founded in 2006 and led by R. Terry Dunlay, Founder, President and CEO, IntelliCyt Corporation develops high-throughput, high-content cell- and bead-based screening solutions for use in phenotypic drug discovery, antibody discovery and in vitro toxicity testing. The company's flagship product, the iQue® Screener, combines detection technology of flow cytometry with a sample processing technology, running a 96-well microplate in 3 minutes. It is part of a complete solution of application-specific reagent kits and software products which have applications in pharmaceutical, biotechnology, and life science research.
FinSMEs
10/06/2014