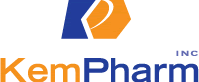 KemPharm, Inc., a Coralville, IA-based clinical stage biopharmaceutical company focused on the discovery and development of new, safer therapies to treat pain, entered into a $60m financing agreement with an investment fund managed by Deerfield Management Company.
Under the terms of the agreement, Deerfield agreed to provide $10m through a secured senior convertible note, which is convertible into shares of KemPharm's stock, and up to an additional $50m through a secured senior term debt facility.
At the initial closing of the transaction, which occurred on June 2, 2014, Deerfield provided $10m through the convertible note and an initial $15m through the term facility.
KemPharm, which may access the remaining $35m of the term debt upon the completion of certain pre-identified milestones, plans to use the proceeds to fund its clinical, regulatory and operational growth, and, most notably, to advance its lead product candidate, KP201 (benzhydrocodone hydrochloride and acetaminophen), through potential FDA approval and into commercial development.
Additionally, in accordance with the financing agreement, Jonathan S. Leff, Partner with Deerfield Management, joined KemPharm's Board of Directors.
Led by Travis C. Mickle, Ph.D., President and CEO, and Gordon K. "Rusty" Johnson, COO & CFO, KemPharm is advancing KP201, which is in development for acute moderate to moderately severe pain, and a portfolio of abuse-deterrent assets that utilize its Ligand Activated Therapy (LAT) prodrug technology, including KP511, its hydromorphone prodrug for pain, KP606, its oxycodone prodrug for pain, and KP415, a prodrug of methylphenidate for the treatment of ADHD.