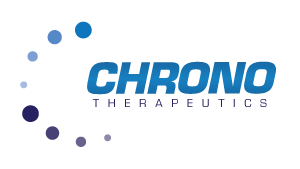 Chrono Therapeutics, a Hayward, Calif.-based provider of digital drug products, closed $32m in Series A financing.
The round was led by Canaan Partners and 5AM Ventures with participation from Fountain Healthcare Partners, Mayo Clinic and GE Ventures. In conjunction with the funding, Wende Hutton, general partner at Canaan Partners, Jim Young of 5AM Ventures and Aidan King of Fountain, joined Chrono's board of directors.
The company intends to use the funds to complete product development and clinical studies for the its SmartStop™.
Led by founder Guy DiPierro and Alan Levy, Ph.D., CEO, Chrono provides a programmable transdermal drug delivery system and real-time behavioral support program for smoking cessation. The wearable device offers programmable, transdermal nicotine replacement therapy (NRT) in combination with real-time behavioral support. It is designed to automatically vary nicotine levels throughout the day to match those patterns.
The device uses Bluetooth technology to wirelessly communicate with the SmartStop digital support program, providing real-time guidance to help smokers cope with cravings as well as a means for promoting compliance to the NRT and overall quit process.
FinSMEs
15/06/2014