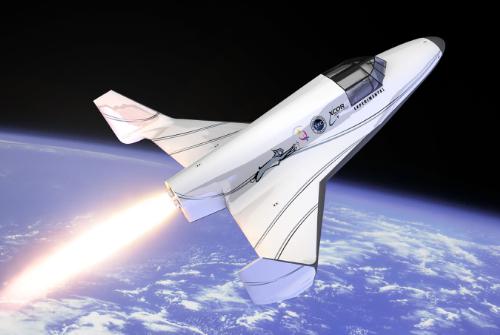 XCOR Aerospace, a Mojave, California-based company focused on the research, development, project management, production and maintenance of safer, more reliable, reusable suborbital and orbital launch vehicles (RLVs), rocket engines and rocket propulsion systems, raised $14.2m Series B financing.
The round was led by Space Expedition Corporation (SXC) of The Netherlands, with participation from existing and new investors Esther Dyson, Pete Ricketts (co-owner of the Chicago Cubs), and a number of Silicon Valley entrepreneurs and early-stage investors. Michiel Mol and Mark Hoogendoorn of SXC will join the XCOR Board of Directors.
The company intends to use the funds to bring the XCOR® Lynx®\ suborbital spaceplane to market.
Led by Jeff Greason, Founder and CEO, and Andrew Nelson, Chief Operating Officer, XCOR builds rocket-powered vehicles, propulsion systems, advanced non-flammable composites and rocket piston pumps.  It works with aerospace prime contractors and government customers on major propulsion systems, while also building Lynx, a piloted, two-seat, fully reusable liquid rocket-powered vehicle that takes off and lands horizontally. The Lynx family of vehicles serves three primary missions depending on their specific type including: research and scientific missions, private spaceflight and micro satellite launch (only on the Lynx Mark III).
The company is creating a Research and Development Center in Midland, Texas, and will be establishing an operational and manufacturing site at the Kennedy Space Center in Florida.
A smaller second closing is scheduled over the summer.
FinSMEs
27/05/2014