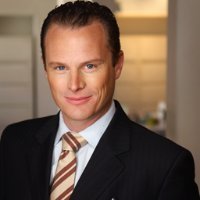 Founded by entrepreneurs and technology executives, Georgian Partners is a growth equity firm which invests in expansion stage enterprise software, Internet and information companies that leverage Applied Analytics. Shopify, Top Hat, Razorsight, Kony Solutions, and DataCandy are some of the companies in the portfolio. Steve Leightell, Principal, Investment Team, answered our questions about the firm and their strategy.
FinSMEs: Hi Steve, Firstly, can you tell me something about your background?
Steve: I am a Principal on our Investment Team here at Georgian Partners. I've worked in the tech industry in and around the Greater Toronto Area (GTA) for the last 20 years although primarily in roles with either a North American or global focus. And while I've been in tech my whole career I wouldn't really call myself a technologist. I'm more about people and relationships and I am a big believer in working with people for long-term mutual benefit and in my experience there are very rarely quick wins without a relationship behind it. I am also a weekend farmer.
FinSMEs: What's Georgian Partners?
Steve: We are a growth equity firm that focuses on investments in expansion stage Software companies. More specifically we like companies that are exploiting Applied Analytics…which is a bit of a trendy term right now, but it is what we have been focused on as a team even predating the fund. We see it as the convergence of Cloud-based business solutions that touch a ton of data and then drive unique insights off of that data, creating real value for their users. We are a team of entrepreneurs, ex-operators, techies, data nerds and long term investment professionals.
FinSMEs: What's your focus and investment strategy?
Steve: We're growth-stage investors, so we focus on companies with about $500,000 or more in monthly recurring revenue all the way up. But it's not just about financial measures for us when we are looking at a company. We are a very thesis-driven team and we look for companies who are already exploiting or have a compelling vision to exploit Applied Analytics.
FinSMEs: How do you try to add value to backed companies?
Steve: We have a very 'entrepreneur-led' approach to how we engage with the companies we invest in. We're not here to push our point of view on anyone but we think we make a pretty compelling case in terms of our ability to make an impact, in particular when it comes to leveraging analytics to drive greater value for the business. So we have our whitepaper on Applied Analytics, we run Applied Analytics focused strategy workshops and we can get involved as required in accelerating the implementation of the strategy.
Our primary focus is around helping companies take advantage of Applied Analytics across a range of areas including business development, marketing, SaaS metrics, technology architecture, strategy and sales.
On a personal level, when I work with entrepreneurs I really try to understand and connect to what it is they want to get out of the business. Often that is not about a dollar figure as much as it is about taking the business to a certain scale or disrupting a particular market. So for me it is important to understand the grand vision for the solution and what sort of outcomes that can have for your customers, employees, family etc. and the closer you can get to understanding what is meaningful for them the better I can help them achieve those goals. I also specialize in alliances, partnerships and M&A.
FinSMEs: Software is eating the world. Which trends would you bet on in the next years? You can give examples from your portfolio companies.
Steve: We would argue that it is analytically optimized software that will eat the world and that the shift to Cloud-based business solutions along with the availability of data and analytic tools to create actionable insight from that data is what will drive those new applications.
All our companies are doing this in some way. In terms of specific examples: Shopify has become an analytically optimized company that is utilizing the data driven insights to make win in retail platforms. Top Hat in the education sector is helping professors and universities better understand their students to drive better student outcomes. And Data Candy is helping more traditional bricks and mortar retailers get a deeper understanding of their most loyal shoppers behaviors.
In terms of other related trends, we believe that the 'internet of everything,' as Cisco calls it, will drive huge amounts of data and from that create analytic opportunity.
FinSMEs: Toronto…what can you tell me about the entrepreneurial ecosystem?
Steve: We have a young and thriving ecosystem here in Toronto fueled by a number of things. One key driver is access to world-class technical talent. There are a plethora of universities in the GTA but perhaps the most influential is Waterloo which boasts one of the top computer science programs globally.
There are also some newer programs like the Schulich Masters of Business Analytics program that we see making a big difference over the next few years.
Historically RIM is also in Waterloo and they have invested heavily in that area and now as they have hit harder times, that is bringing seasoned technology talent into the marketplace. There are also some key large employers like Open Text out in the Kitchener-Waterloo area that help support the ecosystem.
The big story right now is there is a significant amount of federal investment stimulus coming through targeting the tech sector that is providing a significant boost. We also have a number of incubators/accelerators like Extreme Startups, INCubes, Communitech, and OneEleven.
The result of all this is we are seeing a trend of more companies choosing to stay in Canada, and in the GTA specifically, and succeeding. For example Shopify has made a big investment in Toronto now as part of their drive for talent in particular around user experience with their acquisition of leading design firm Jett Cooper earlier last year.
So many of the pieces are coming together; the next 3-4 years are going to be really exciting in this sector in Toronto.
FinSMEs
22/05/2014