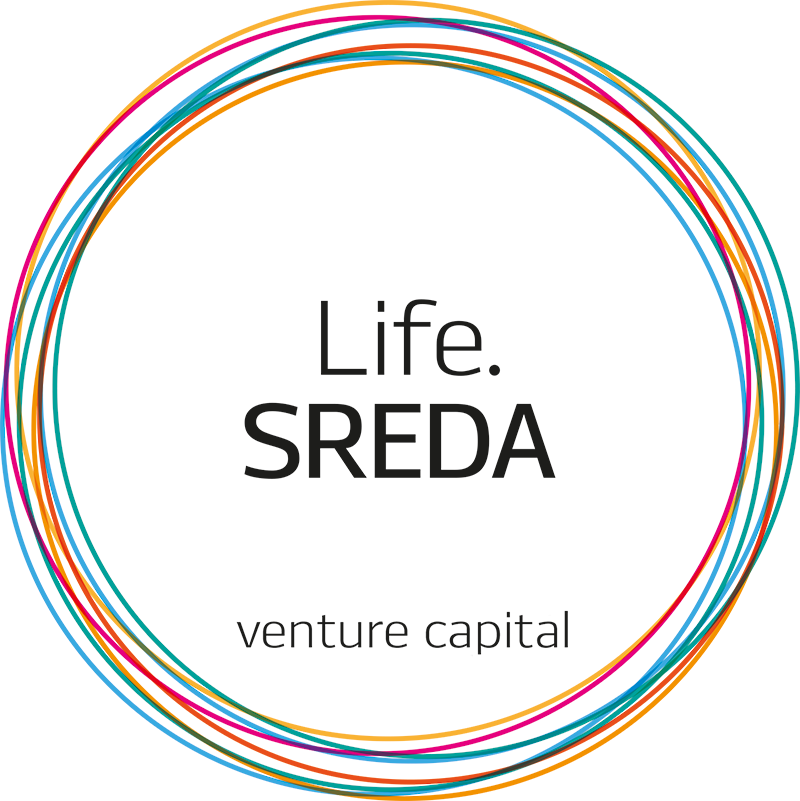 Life.SREDA, a Moscow, Russia-based venture capital firm, released a new report on global investments in fintech startups (download it here).
According to the document, global fintech startup investments in 2013 amounted to $2.2 billion, with a more than a 480% increase from 2012 ($458.6m).
Geographically, the United States dominates fintech investing, with about $1.8 billion out of the total, followed by the UK, Canada, and Russia.
At a sector level, e-commerce startups got about half of the total, with payments in second position (with $317m), followed by P2P lending at $257m. Among them, mPOS aquisitions, Bitcoin, e-wallets, and P2P lending are expected to be the next "Big Thing". In details, investment areas include:
— mPOS acquiring (Square, SumUp, iZettle, mPowa, LifePay);
— Online acquiring (Braintree, Stripe);
— T-commerce (Shopify POS, Revel, Square Stand, Leaf, LifePAD);
— Bitcoin (CoinBase);
— Crowdinvesting and crowdfunding (KickStarter, SecondMarket, SharesPost, AngelList);
— E-wallets (PayPal, Fidor Bank, Yandex.Money, QIWI);
— M-wallet and mobile first banks (Google Wallet, Apple Passbook, Simple, Moven, GoBank, Akimbo, Instabank, Rocketbank);
— P2P lending (LendingClub, Zopa, Prosper);
— PFM, PFP, wish-lists (Mint, Yodlee, MoneyDesktop, KreditCarma, PersonalCapital, Learn-
Vest, Simplee, SmartyPig, MyWishBoard);
— Payments and transfers (Dwolla, Transferwise);
— Online microlending (Wonga, LendUp, Kreditech);
— Financial services for SME (ZenPayroll, Kabbage, FinanceIT, Live Plan);
— Social networks of traders (MotifInvesting, eToro, Loyal3).
Funds which invested in fintech startups in 2013, include, 500 Startups, Google Ventures, Y-Combinator, SV Angel, Index Ventures, Union Square Ventures, Andreessen Horowitz, First Round Capital, the same LifeSREDA, Ribbit Capital, Point Nine Capital, Runa Capital, Intel Capital, August Capital, The Social+Capital Partnership, DFJ, among others. Have a look at the infographics below to see which companies they have in their portfolios.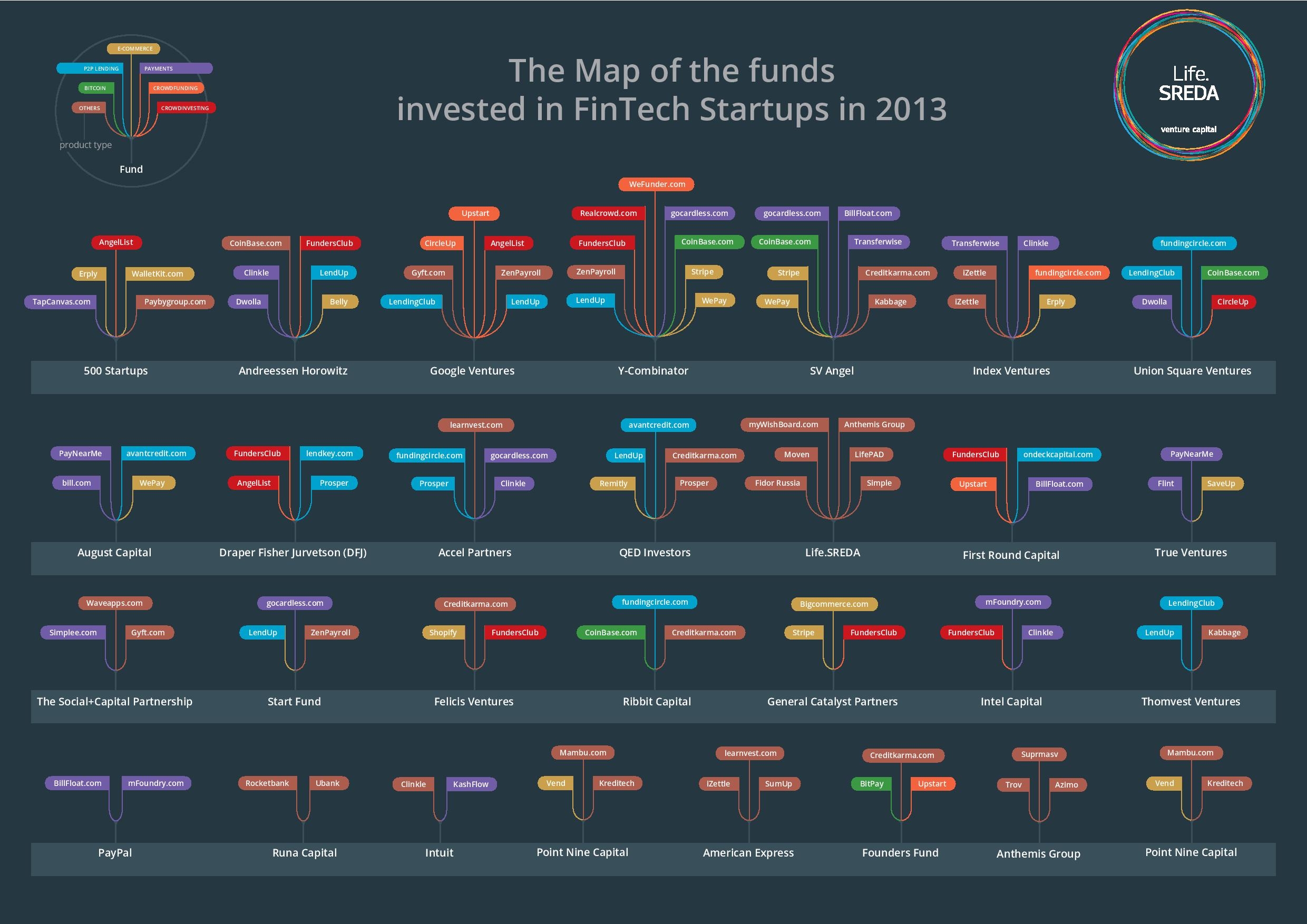 FinSMEs
23/02/2014