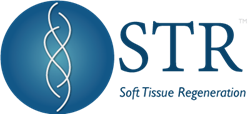 Soft Tissue Regeneration, Inc., a New Haven, Conn.-based developer of regenerative orthopedic devices for tendon and ligament repair, completed a $5m financing.
The round was led by Connecticut Innovations and Launch Capital, with participation from Dane Miller and The Vertical Group.
The company intends to use the funds to complete its European Phase I clinical study and continue the FDA regulatory process for its L-C Ligament®.
Founded in 2008 by Cato T. Laurencin, M.D., Ph.D and Joseph Reilly, president and CEO, Soft Tissue Regeneration is developing L-C Ligament®. a bioresorbable, implantable scaffold for the repair and regeneration of an injured or torn anterior cruciate ligament. The company is also advancing a suite of complementary follow-on products, including the STR GRAFT™, a device for which STR received FDA 510(k) clearance in November 2012 to market the device for soft tissue augmentation, repair of tendons and ligaments and rotator cuff repair in the United States, as well as a 3 dimensional braided surgical mesh for breast reconstruction and hernia repair.
In conjunction with the funding, three new members joined the STR board of directors. They are:
– Dane Miller, Ph.D. – the founder, current member of the board of directors, and former president and CEO of Biomet, an orthopedic company,
– Charles Hart, Ph.D. – the former chief scientific officer and vice president of Advanced BioHealing and BioMimetics, and
– Richard Emmitt – a general partner with The Vertical Group, a venture capital firm focused on the medical device industry.
FinSMEs
06/01/2014