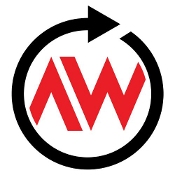 AroundWire.com, a Los Angeles, California-based social exchange that enables members to share information and conduct transactions in a trusted environment, raised $2.5m in funding.
Backers remained undisclosed.
Led by Amira Fickewirth, CEO and Founder, AroundWire.com allows members to list products and services, send and receive proposals and do business. The platform enables members to verify their profiles and evaluates others based on their Juice™ (a reputation score that accounts for a person's previous transactions).
The company is a member of the Merchant Risk Council, a global organization for fraud prevention.
[youtube id="nbNTIX-zhFU" width="620″ height="360″]
FinSMEs
29/10/2013