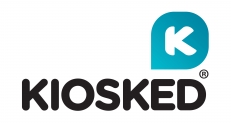 Kiosked, a London, UK-based platform that connects digital content and images to online stores, raised $6.9m in funding.
The round was led by Kevin Wall of Craton Equity Partners and John Lindfors, a partner at Digital Sky Technologies. In conjunction with the funding, both Wall and Lindfors will join Kiosked's board of directors.
The company intends to use the funds to expand into the U.S. and Asian markets, as well as to launch its mobile content monetization solutions.
Founded in 2010 by Micke Paqvalén, CEO, Kiosked is a platform to turn visual content found online, such as images, videos and apps, into interactive storefronts or points of consumer engagement and allow publishers and brands to monetize impulses by allowing consumers to "see it, want it, buy it".
The company, which has offices in London, New York, Los Angeles and Singapore, works with over 10,000 brands, including Nike, ASOS, Sanoma, Zalando, Rovio Entertainment, Brightcove, Magento, eBay and Nokia.
FinSMEs
19/09/2013