Eventbrite, a self-service ticketing platform, has acquired Lanyrd, a London-based event data company.
The amount of the transaction was not not disclosed.
Founded in 2010 by Natalie Downe, and Simon Willison, Lanyrd is a social conference directory which allows users to add and discover events as well as track friends' professional event activity.
The company's product, which has been used for nearly 40,000 events in 148 countries, allows event speakers and attendees access to information, slides and video of presentations in a cross-platform experience.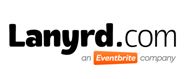 Following the acquisition, Lanyrd's team will relocate to Eventbrite's headquarters in San Francisco to help the company improve the core platform and mobile products.
Eventbrite will continue to support Lanyrd.com and its community.
FinSMEs
03/09/2013
Related News
22/04/2013: Eventbrite Raises $60M