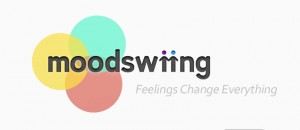 Moodswiing, a Tulsa, OK-based social media tool that allows people to be understood and understand the world around them, raised $100k in seed funding.
The company, which is currently seeking further seed funding, has released its beta version, which is available for download in the Apple app store.
They plan to release their 1.0 version this fall.
Founded in May 2012 by Rob Fouch, Managing Partner, Moodswiing aims to connect emotions to the latest ideas, stories, opinions and news about what interests users most. Users can locate their city and filter out an emotion or topic, and see how people feel about that certain topic, or what topics are making them express a particular emotion.
The platform enables users to share multiple feelings (good, bad, happy, sad, etc.) Its real-time information network can be shared with the most popular social networks.
Moodswiing is run by Fouch, Corey Dittamore, Partner, who serves as an Information Technology consultant, and Tim Fruits, Partner, who serves as business consultant.
FinSMEs
06/08/2013