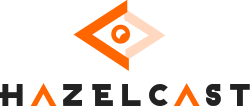 Hazelcast, Inc., a Palo Alto, CA-based developer of an open source clustering and scalable data distribution platform, raised $2.58m in funding.
According to a filing with the S.E.C., seven unnamed backers invested in the company.
Led by Talip Ozturk and Fuad Malikov, Hazelcast is an open source clustering and scalable caching solution which allows users to cache and share application state and partition their application data across the cluster.
Applications running Hazelcast will dynamically cluster and create a single system view.
The company, which has an R&D office in Istanbul, Turkey, is currently hiring (read here).
FinSMEs
10/08/2013