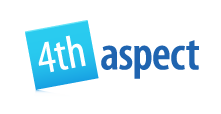 4th aspect, a Sunderland, U.K.-based marketing startup, raised £400k in seed funding.
Backers included Angel CoFund, Rivers Capital Partners and Tweed Renaissance Investors Capital.
The company, which added to a £250k funding, it had raised earlier this year, from Rivers Capital and TRI Capital, intends to use the funds to expand its R&D, sales and marketing efforts and scale the business.
Founded in 2010 and led by Dave Glynn, 4th aspect provides web based Internet Marketing Software for the management of online marketing campaigns for eCommerce.
It features tools for website on-page performance improvement, editable in-depth analytical reports, streamlined brand promotion and project management.
FinSMEs
19/08/2013