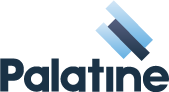 Palatine Private Equity, a Manchester, U.K.-based private equity firm, closed its second fund at £150m (approximately US$224m).
Backers in Fund II include existing investors, who committed £100m and new investors GE Pension Trust (US), Nippon Life (Japan), a Germany-based insurance company and a family office based in London, who invested the remaining £50m.
Led by partners Gary Tipper, Ed Fazakerely and Tony Dickin, who founded the business in 2005, along with partner Andy Lees, who joined earlier this year, Palatine invests between £10m and £25m of equity in regional lower mid-market deals.
The firm has offices in Manchester, London and Bristol.
Fund II has already invested in the management buyout of Playnation, a UK-based supplier of amusement and leisure machines, and Chase Templeton, a private medical insurance specialist.
FinSMEs
11/07/2013