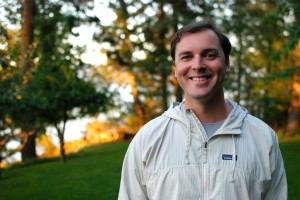 Yesterday,  Honest Buildings announced the close of a large Series A round: $5.5m (read here). Today, I interviewed co-founder and CEO Riggs Kubiak, who revealed us some interesting insights of the online marketplace and discovery engine for building professionals.

FinSMEs: Hi Riggs, Nice to meet you. Can you tell us a little bit about yourself?
Riggs: I'm 32 years old, originally from Washington State and now living in New York City. The majority of my career has been in the corporate real estate world working in a number of different areas, including financial analysis, asset management and sustainability. Prior to Honest Buildings I was a real estate agent and then a real estate investment banker, acquisitions associate, asset manager, and the global director of sustainability at Tishman Speyer, a leading global real estate developer, owner, and operator.
FinSMEs: How did you come up with the idea to create it? What's the problem you wanted to solve in the market?
Riggs: Throughout my career, I was constantly bumping into different challenges, most of which stemmed from not having access to the right information at the right time to make smarter decisions when comparing companies and technologies. Each time I needed to complete a project, I had to consult multiple different resources to cobble together the best way to find and compare things, whether prices, buildings, tenants or building solutions. It always seemed like someone could use the Internet to link all these together, and make the process that much more efficient.
FinSMEs: How does it work?
Riggs: The HB Network allows people and companies to post case studies (such as construction projects, lighting retrofits and architectural designs) to building profiles attached to the addresses where these projects were delivered. You can add pictures, tags and even cost information, which is then searchable by decision makers who own or manage buildings. Our core service that we deliver as a value-add on top of this rich network of information is called HB Match, through which we work directly with decision makers to manage the process of finding them the right solution provider for their specific project.
FinSMEs: What's the business model?
Riggs: HB Match is and always will be a free service for decision makers, and there is a small charge paid by the solution provider only upon a successful transaction. We've found that we save solution providers a huge amount of time and money by linking them up with decision makers who are looking for their exact product or service. In cutting out all of the soft costs, our small percentage of the transaction is more than covered by the savings solution providers are afforded in marketing and time-related costs.
FinSMEs: You recently opened a London office. Have you found similarities in Europe? Which markets are you interested in?
Riggs: We're excited to have expanded into the London market, as London, along with New York City, are the two of the world's most important and vibrant commercial real estate capitals. The similarity between the two markets is that it's time and resource intensive to find the best, most innovative solutions that offer the greatest value for your portfolio, which is in fact a structural problem across all cities and one we intend to address globally. As such, we believe that growing the HB Network in New York City as well as London will give us the liberty to choose our next markets. The West Coast in the U.S., Mainland Europe, and Asia are all interesting and provide a whole new set of challenges that we look forward to taking on.
FinSMEs: Let's speak about the funding. Was it easy to close the round? What can you tell us?
Riggs: Funding a business of any kind is never easy, but we are extraordinarily excited to have both the Westly Group and RockPort Capital as partners given that they are some of the best in the business.
FinSMEs: Future Plans?
Riggs: We want to continue to grow our business in our two core markets of New York City and London, and keep driving value to both sides of the commercial real estate marketplace – decision makers and solution providers. Additionally, we want to help buildings get better the world over and I believe we have the scalable technology and the team to accomplish that.
FinSMEs
25/06/2013