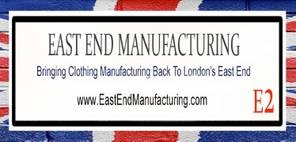 East End Manufacturing, a London, UK-based clothing factory, raised £150k in equity crowdfunding.
72 investors acquired a 20% in the company via CrowdCube.
The company intends to use the funds to expand the business into new premises, and grow in the UK.
Led by Barry Laden, East End Manufacturing focuses on jersey clothing and also cotton, with options for sampling and smaller runs (no less than 50 pieces per style), including menswear, T-shirts and womenswear. Its womenswear brand, Renée London, is sold to customers including ASOS plc, LF Stores (USA), New Way (Cyprus), Horus (Spain), Cinnel (South Africa), Jon Gordon Associates and Hotsquash.
FinSMEs
22/04/2013