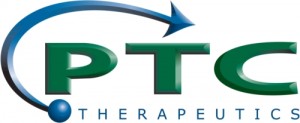 PTC Therapeutics, Inc., a South Plainfield, NJ-based biopharmaceutical company focused on the discovery, development and commercialization of orally administered, proprietary small-molecule drugs that target post-transcriptional control processes, completed a $60m financing.
The round was led by Brookside Capital Partners Fund, L.P., with participation from new investors Adage Capital Management, Jennison Associates L.L.C., Longwood Fund and existing investors Credit Suisse First Boston, HBM Healthcare Investments Ltd., Vulcan Capital, Celgene, Delphi Ventures, Novo A/S, and The Column Group. In conjunction with the financing, Adam Koppel , M.D., Ph.D., Managing Director of Brookside Capital Partners Fund, L.P., and Richard Aldrich , Co-founder and Partner of Longwood Fund, will join PTC's Board of Directors.
The company intends to use the capital for continued clinical development of ataluren in Duchenne muscular dystrophy and cystic fibrosis. PTC is initiating a Phase 3 confirmatory trial of ataluren in patients with nonsense mutation Duchenne muscular dystrophy (nmDMD) with the goal of commencing enrollment in the first half of 2013. PTC also is developing ataluren for nonsense mutation cystic fibrosis (nmCF).
Led by Stuart W. Peltz , Ph.D., CEO, the company has worldwide development and commercial rights to ataluren in all indications and territories.
FinSMEs
07/03/2013
Related News
23/07/2012: PTC Therapeutics Completes $30M Financing
23/12/2011: PTC Therapeutics Receives $5M Seeding Drug Discovery (SDD) Award from the Wellcome Trust
22/12/2009: PTC Therapeutics Raises 50M in Equity Financing