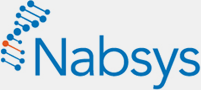 Nabsys, Inc., a Providence, RI-based life sciences company developing solid-state, single-molecule positional sequencing with broad applicability in DNA analysis, closed a $20m Series D financing.
The round was led by new investor Bay City Capital with participation from existing investors Point Judith Capital and Stata Venture Partners.
The company intends to use the capital to launch its positional sequencing system with initial applications in genome assembly and finishing and in analysis of structural variation in genomes.
Led by Barrett Bready , M.D., president and chief executive officer, Nabsys is dedicated to the strategic deployment of a novel positional sequencing platform with broad applicability for DNA analysis. The company's platform uses solid-state nanodetectors to analyze single DNA molecules, revealing both location and identity of DNA sequences over long distances. The system aims to offer advantages for the analysis of genome structural variation, genome mapping, and both targeted and whole genome sequencing.
Initial applications will allow genomic researchers to correctly and quickly assemble the short DNA sequences that are generated by existing DNA sequencing technologies and to analyze structural variation in a high-throughput way.
FinSMEs
13/03/2013