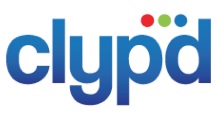 clypd, a Cambridge, MA-based interactive television and video ad exchange, closed a $3.2m Series A funding.
The round was led by Scott Savitz of Data Point Capital and Ryan Moore of Atlas Venture, with participation from Freestyle Capital, Tribeca Venture Partners, Boston Seed Capital, and Transmedia Capital.
Other investors included:
– Adam F. Berrey, former SVP Marketing & Strategy of Brightcove
– Ric Calvillo, CEO of Nanigans
– David S. Chang, COO of the PayPal Media Network
– Jeffrey Chow, CEO of Springpad
– Ernie Cormier, CEO of Nexage
– Walter Doyle, CEO of WHERE and GM of the PayPal Media Network
– Mike Garrido, President of Trident Ventures
– Rich LeFurgy, General Partner of Archer Advisors and the Founding Chairman of the IAB
– Jennifer Lum, President of Adelphic Mobile
Founded in 2013 by CEO Joshua Summers and Doug Hurd, clypd is an exchange for interactive television and video advertising. The company's technology is designed to help agencies, publishers and ad networks drive engagement through contextually relevant advertisements on interactive televisions.
FinSMEs
06/03/2013