ChupaMobile, a London-based startup that operates a community marketplace for mobile app components, raised €255k in funding.
The company raised the capital via SiamoSoci, a marketplace that allows private investors to invest in unlisted companies.
The round remains opened with the company aiming to reach €300k.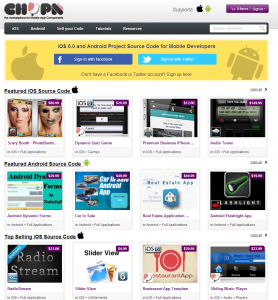 Co-founded in 2011 by Stefano Argiolas (Chief Executive Officer & Chief Product Officer), Paolo De Santis (Executive Vice President, Business and Corporate Development), who were joined by Fabio Pezzotti (Strategy Corporate Development), Chupamobile is an online marketplace where developers buy and sell, from each other, app source code packages and components for a variety of mobile development languages and frameworks.
It aggregates and categorizes quality code and UI elements for a variety of frameworks including jQuery Mobile, Sencha touch, Phonegap, Titanium, iOS and Android.
Chupamobile also allows developers to promote their work and their expertise through social media such as Facebook, Twitter, and G+.
FinSMEs
18/03/2013
Related News:
21/02/2012: Chupamobile Ltd. Secures Seed Investment, Fabio Pezzotti Joins The Board Of Directors