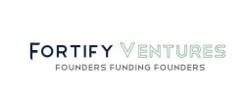 Washington, DC-based Fortify Ventures announced the startups taking part in the Spring 2013 class of its 20-week accelerator program.
Led by Carla Valdes and Simon Rakoff, General Partners, and Jonathon Perrelli, Managing Director, Fortify Ventures provides $25k in initial funding, guidance and education on topics such as product design, hiring, product-market fit, gaining traction, and fundraising.
The Investor Day for the class is scheduled for May 23, 2013.
The companies participating in the class are:
– LegCyte, a DC-based smart legislation startup;
– RidePost, a DC-based online marketplace connecting drivers and riders;
– SnobSwap, a DC and San Francisco-based marketplace that allows fashion lovers to swap, sell, or buy designer clothing and accessories;
– TrendPo, a San Francisco-based company tha develops solutions to analyze the political world daily using news, sentiment, and social metrics;
– The Trip Tribe, a DC-based travel startup.
Fortify Ventures has also relocated its office in DC's tech campus 1776.
FinSMEs
11/02/2013