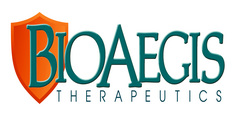 BioAegis Therapeutics, a Boston, MA-based therapeutics startup, completed a funding of over $3m.
Backers included Family Offices and other unnamed private investors.
Founded in 2011 Dr. Thomas Stossel, director of Translational Medicine at Brigham and Women's Hospital and American Cancer Society Professor of Medicine at Harvard Medical School, BioAegis aims to harness the body's innate immune system to address serious outcomes in diseases driven by inflammation.
The company intends to use the capital to open a US IND and initiate a biomarker-driven Phase 2b/3 pivotal trial to demonstrate that repletion of human plasma gelsolin (pGSN) can prevent the spread of inflammation leading to Multiple Organ Dysfunction Syndrome (MODS) in the ICU. Separately, BioAegis is planning to advance this biologic in relevant Orphan Indications and initiate an effort to commercialize a plasma gelsolin biomarker diagnostic.
FinSMEs
08/02/2013